The bounty hunter (Terminator) is well underway – currently at level 10 and we will play until level 12 and return tomorrow to crown another winner.
We have had 78 entries which included 12 re-entries and 35 remain in the hunt.
Some pics from around the tables.
We are going to start bring to you some interviews with players over the next few days – keep it light and airy – hip and cool – all things for all people!
We have a couple of fun events coming up – Omaha Hi/Lo and Courchevel Pot Limit – pretty sure I can be released from the keyboard to play Courchevel so i hopefully i run good and can provide live updates from the table !
Enjoy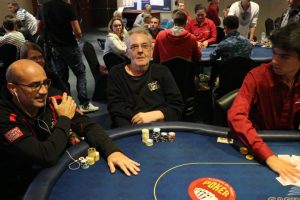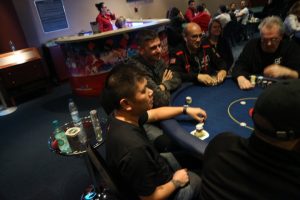 Tout Pour PAPA/MAMA/FIFI
The Poker P.I. aka The Prince aka The Poker Prince