We have come to the close of day 1a for the main event a little earlier than expected, the 'last five hands' call was made by Mel Judah, Tournament Director, mid level 11 and we have 25 players qualified with chips for day 2 on Sunday.
Our chip leader is Takumi Samejima from Japan with a little over 125,000 but there is not a big gap to some of the other players with another handful over the 100,000 count.
The mega satellite was in the final stages with hand for hand play on the bubble.
Some shots from around the tables.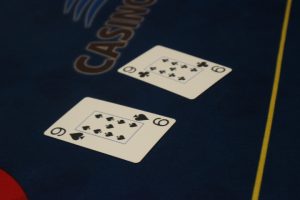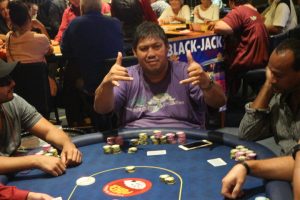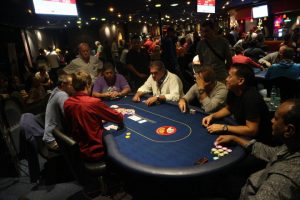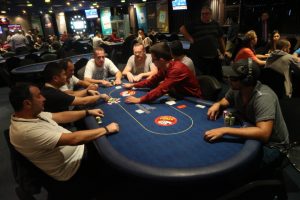 The Poker P.I