Here we are in day 1a of the main event and the last chance satellite for those still looking for the seat for day 1b tomorrow.
Main event 1a
We have had 81 entries today and there are currently 41 players left with an average stack of around 40,000. The blinds have just increased to Level 9, 500-1000-100, and we will play until the end of level 12. I estimate there will be around 20 players from this flight make it through to day 2 Sunday. The field numbers for Saturday have historically always been much larger and also is the last option for any re-entry if you want to fire more bullets for the chance to win the championship.
Last chance satellite
Another nice big field for those trying to snare a main event seat for tomorrow. We had 94 take a seat in this event and there are currently 60 remaining battling away. We are in level 8, blinds are 600-1200-100, with an average stack of 16,500. There are a total of 9 seats up for grabs and 92,880XPF for the bubble which is almost another full seat at a cost of 110,000XPF
Stay tuned for the details of who/what/where and when!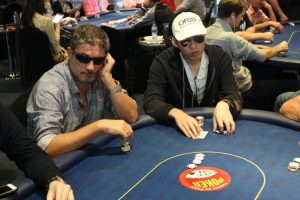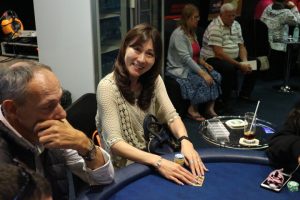 The Poker P.I.