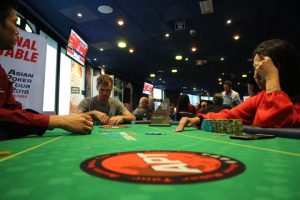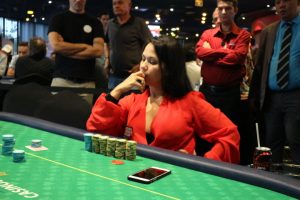 So, a few developments.
First of all Olivia built her stack to even with Jerome, small ball style!
Olivia bets 50,000 pre, called by Jerome – King high flop.
Check – check
Turn – bet by Jerome, tank fold by Olivia
Both show
Olivia 5 5
Jerome K 10
Next hand
Jerome raises – Olivia folds and Jerome shows Ace high
Next hand
Jerome bets 50,000
Olivia re-raises to 135,000
Jerome announces 'Ta-Pi'
Olivia tank folds and leaves 235,000 behind – was she committed? Obviously not!
6-8 hands later
Olivia has the chip lead – marginally
The Poker P.I.